10 Things to Know about the President's Management Agenda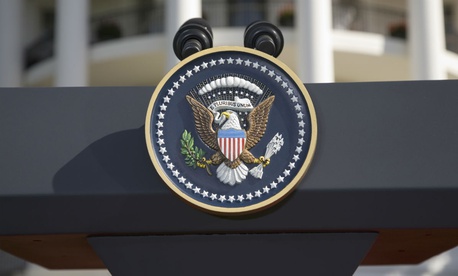 The presidential seal on a podium outside the White House. Copyright: 

Joseph Sohm/Shutterstock.com 
The
President's Management Agenda
, released by the White House on March 20, is a fascinating document, different in virtually every respect from the plans of previous administrations. Here are 10 reasons why.
ABOUT THE AUTHOR
 Donald F. Kettl is a professor at the University of Maryland School of Public Policy and a nonresident senior fellow at the Brookings Institution and the Volcker Alliance. He is the author of many books, including Escaping Jurassic Government: How to Recover America's Lost Commitment to Competence, The Politics of the Administrative Process, System Under Stress and The Next Government of the United States. Kettl is a two-time recipient of the Louis Brownlow Book Award of the National Academy of Public Administration. In 2008, he won the American Political Science's John Gaus Award for a lifetime of exemplary scholarship in political science and public administration. He has a Ph.D. in political science from Yale University and has held appointments at University of Pennsylvania, Columbia University, the University of Virginia, Vanderbilt University, and the University of Wisconsin-Madison.
Disclosure: Smita Nair Jain has nothing to disclose.  She doesn't own stock in any publicly traded companies and does not hold investments in the technology companies. She has equivalent of the American 401(k) plan in India that is automatically managed. (Updated: March 21, 2018)
Disclaimer: 
The opinions, beliefs and viewpoints expressed by the various author(s), publisher(s) and forum participant(s) on this web site do not necessarily reflect the opinions, beliefs and viewpoints of the
@SmitaNairJain
 or official policies of the
#SmitaNairJain
Hashtags: 

#COPYPASTE
#womenwhocode #womenintech #womenindigital #womenindatascience #thoughtleaders #tedxtalks #tedxspeakers #tedxmotivationalspeakers #tedx #technologyfuturistkeynotespeakers #technology #tech #strategy #smitanairjain #motivationalspeakertedtalks #motivationalspeakers #motivationalspeakeronleadership #motivationalspeakerbusiness #mentor #leadership #keynotespeakers #informationtechnology #futuristtechnologyspeakers #futuristspeakers #futuristmotivationalspeakers #futuristkeynotespeakers #fintech #digitalfuturistspeakers #businessfuturistspeakers
Take A Minute To Follow Me On Social Media
Facebook: @SmitaNairJainPage   Twitter: @SmitaNairJain   Instagram: @smita.nair.jain    LinkedIn: @smitanairjain   Google+: @smitanairjain
Want to contribute to this story? Share your addition in comments.
---